Thapar Institute of Engineering and Technology (deemed to be University)
Thapar Institute of Engineering and Technology (deemed to be University) (TIET) was established in 1956. TIET gained the status of a university in the year 1985 and today TIET is recognized among the premier Universities of the country imparting engineering and management education and is the best of its kind in the north-western region of India. Ranked among India's leading educational institutions, the 60-year-old university is one of the eight institutes selected by the Dept. of Science and Technology, Govt. of India for setting up a Center of Relevance and Excellence. Nearly 19,000 graduates from TIET are distinguishing themselves as proud Thaparians in diverse fields in India and abroad. TIET has grown as a research-based university and it is an example of a pioneering experiment of public-private partnership in Higher Technical Education. Backed by the Avantha group, one of India's most diversified conglomerates, TIET is home to some of India's best research facilities.
MARIHE programme is managed at the TIET by LM Thapar School of Management (LMTSM). LMTSM, established in 2007, is one of the most entrepreneurial and globally connected business schools of India. The school was established in memory of Mr. Lalit Mohan Thapar, one of the three sons of Lala Karam Chand Thapar who founded the Thapar Group of Companies. The school aspires to educate globally sensitive graduates with a Scholarly and Social Entrepreneurial Mindset. Grounded in the ethos of social entrepreneurial mindset and sustainability, our business school is committed to develop professionals who are adept at creating and propagating sustainable and ethical management practices. LMTSM is actively involved in collaborative programmes and has signed MoUs with several universities of international repute such as University of Twente, Netherlands; Tel Aviv University, Israel; Virje University, Amsterdam, Netherlands; Trinity College Dublin; University of Texas, Dallas, USA; and Danube University Krems. As part of the MARIHE consortium, LMTSM aspires to educate graduates in domain of Higher Education Management and Research.
Contact: Professor Dr. Gurparkash "GP" Singh, LMTSM, MARIHE Academic Director at TIET, This email address is being protected from spambots. You need JavaScript enabled to view it.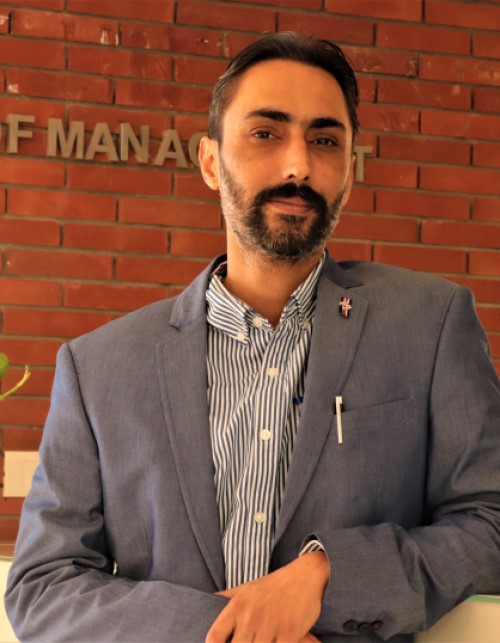 Welcome address by MARIHE Academic director at TIET
"The global education systems of research and innovation are in flux, and the demands by which the higher education systems are confronted have regional and global roots. The social responsibility of institutions, within the higher education arena described as third mission, comes together in the international field trip of MARIHE programme to the Thapar Institute of Engineering and Technology, and LMTSM in Punjab, India. India has the third largest Higher Education system in the world. It has its own institutional context and challenges. It offers to the world a truly unique perspective on education, with a mix of traditional and contemporary practices. I am looking forward to greet the MARIHE Cohort and showcase the theory-practice nexus; traditional-contemporary pedagogy and governance and modernization approaches researched in depth at LMTSM; one of the most entrepreneurial and globally connected business schools of India."
Note: If you have any questions regarding the application process, we kindly ask you to adress your inquiry to MARIHE Secretariat.