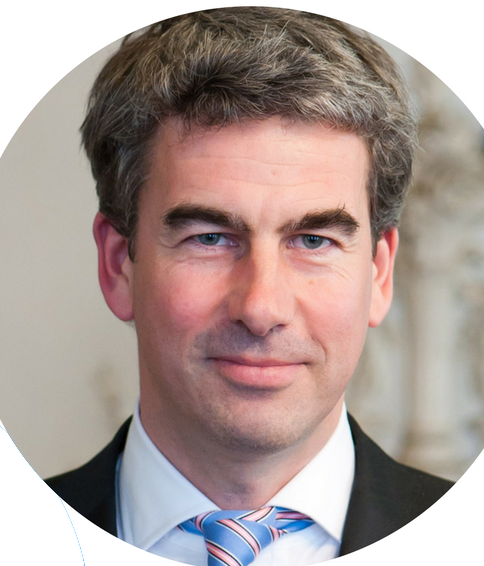 There are different forms of cooperation with the MARIHE programme of which the internship is just one element.
Internships should create value for the students and for the organizations accepting the interns. What added value do MARIHE students bring to EUA, hosting them in your Brussels office?
The internship is based in the unit dealing with funding, governance and public policy development issues. First of all we try to integrate the students in our current work providing a mix of project and policy work. This allows them to get an overview of the different types of activities EUA is engaged with. According to our experience it's important that the student is also working more in-depth on a selection of specific issues, so she or he can develop a deeper understanding of an area and better contribute to some results/milestones in a project or an activity. This can range from the joint development of questionnaires, to data preparation and analysis as well as drafting of texts, support in organisation of events or other dissemination activities. One element of the added value is that the intern supports us actively in our daily work. We also find it important that the student contributes to regular brainstorming sessions of how we can develop new activities or redesign existing actions. Here fresh ideas can bring added value to our thinking. Overall we are convinced that a successful internship provides both value for the student and for the host organisation.
In your personal opinion, what is the most valuable impact of an internship at EUA for students from a master programme such as MARIHE?
We try to integrate the student as much as possible in our work and current activities. I believe that there are several valuable experiences that can be taken from the time with us. The student will gain an understanding of how EUA as one of the largest and comprehensive university intermediate body is operating in Brussels in several important areas of higher education and research policy an d see how that works in practice. At the same time the interns work on concrete projects, data analysis and communication and dissemination activities and have a hands-on learning experience. We also encourage the students to participate in several policy meetings in Brussels to see how policy development and engagement with the European institutions and other stakeholders works. I believe it is the mix and diversity of this work that provides the student with a better understanding of how a body like EUA is connecting work with members, data analysis and policy development at European and national level. Our aim is that the student leaves with a very practical experience and a better understanding of policy work in practice that she or he can then use in her further career. And we are happy to stay in touch with the student beyond the internship.
What is the recipe for a fruitful and long standing cooperation between university programmes and organizations such as EUA or businesses alike?
There are different forms of cooperation with the MARIHE programme of which the internship is just one element. For that to work a clear description of what the organisation has to offer as well as finding a matching student is key to the success. A match organisation and the research interest and experience of the student is certainly helpful in finding the right match. Sufficient time for the intern to stay at the organisation to be able to get more in-depth into the work is equally important. EUA has engaged beyond that in a more extended partnership with the MARIHE programme and we believe that regular contributions to the educational part of the programme in form of practical input/experience can provide added value to the programme. We have in the past also supported students with their thesis, which can be helpful if the research is undertaken in an area of common interest. The key to a successful cooperation is to find areas that can be useful for both the programme as well the partner institution. We are certainly looking forward to further successful cooperation within the MARIHE programme.
Thomas Estermann, Director for Governance, Funding and Public Policy Development at EUA (European University Association)