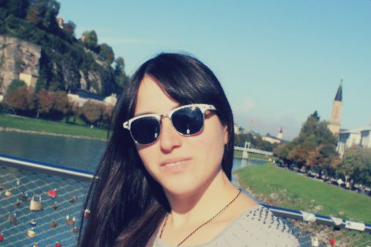 I took a leave of absence to study in the MARIHE programme. The intercultural experience gained from studying among the group of international students in 4 different countries helps me every day at my new position.
Did you have professional experience before entering MaRIHE?
I was working at Ilia State University before MaRIHE program as a chief specialist at the Office of Development and Foreign Relations.
Which aspect of MaRIHE was the most influential for your current career path?
MaRIHE has been the right choice for me since it offered great opportunity to learn every possible topic related to HE management and get to know different HE systems and their characteristics. As my interest was to develop very specific skills to pursue my career path in university management, I followed Management Track and worked on the aspects of strategy implementation process within my final thesis.
Of course multicultural and international features attached to the program have been of great value both for my career and my personal development. It is very hard to pick one aspect. Probably the most valuable in MaRIHE was DIVERSITY – diversity of partner universities and countries to study in, diversity of professors with their background and philosophy, diversity of colleagues from all around the world, diversity of teaching materials and methods.
Your suggestions to future MaRIHE students?
Work hard but do not miss the opportunity to fully enjoy the 4 different lifestyles MaRIHE is offering :)
Salome Bilanishvili, originally from Georgia. Before entering MARIHE she worked as Chief specialist at the Office of Development and Foreign Relations. She is currently working as Head of the Office of Foreign Relations, at Ilia State University in Georgia.