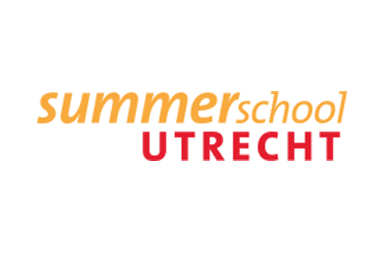 Innovation Studies Group at Copernicus Institute of Sustainable Development at Utrecht University on behalf of the European Forum for Studies of Policies for Research and Innovation (Eu-SPRI Forum) is pleased to invite you to the 2017 PhD Summer School around the course Frontiers in innovation systems: Measuring and modeling dynamics in innovation systems. The course is taking place from 21th-25th August at Utrecht University, Utrecht, The Netherlands. Please respond to the Call for participation by 1st July, 2017.
After the successes in 2013 and 2015, a new and revised edition of the course "Frontiers in innovation systems: Measuring and modeling dynamics in innovation systems" will be organized in August 2017. This course, named as 'Frontiers in innovation systems', offers an introduction to analyzing innovation systems dynamics, and to analyzing the different components that make-up the innovation system. It provides a set of tools to scientifically measure and model dynamics in each component of the innovation system and the system as a whole.
This course provides students with a 'state-of-the art' overview of the research frontier in innovation systems thinking. It also equips students with the necessary tools and techniques to analyze the different components that make-up the innovation system and to measure and model innovation system dynamics. The overarching goal of the course is to provide students with a comprehensive overview of the most important theories and methods to study the innovation system with an emphasis on recent advances and debates in the literature. In doing so, the course contributes to developing a system-level perspective on innovation, and it prevents 'rediscovering' phenomena that are already known within disciplinary traditions. It also provides insights in the design and use of systemic policy instruments as well as their (expected) impact on different components of the innovation systems.
Call for Participation
The primary target audience consists of academic researchers in the early stages of their career, such as PhD students, junior researchers or researchers that recently received their PhD, but that are new to the field. We particularly encourage applications from 2nd and 3rd year PhDs with some experience in the innovation studies field. Academics working at an EU-SPRI related institute are an important audience, but other applicants are also welcome to join. Further, we are open to receiving a limited number of non-academic researchers that are interested in the topic. In total we hope to welcome up to 30 participants. Applicants are requested to send in their CV and a short letter of motivation. We will not select applicants only on their scientific track record, but also on their potential to learn from the course. Applicants coming from an institution that is an EU-SPRI member have priority over applicants from non-EU-SPRI members.
Please apply by 1st July, 2017
For more information please visit the website of the organizer the Innovation Studies Group of Utrecht University