Student message in a bottle
MARIHE 4&5 are sending greetings from Finland! Finland itself greeted us with freezing cold weather. One of us even posted on our social media that "Finally, I know how it is to live inside the fridge!" Nonetheless, for some it was the first time to "roll in the snow", go skating, try the sauna and swimming in a frozen lake, see what seems to be a barely visible aurora. Furthermore, it was also an opportunity for MARIHE 4 and 5 to get to know each other. It came as a surprise to see how easy it is to bond with people who share the same experiences.
Our professors say that we should get to know each other, because the field of higher education is small and a good network can be helpful for one's career. It seems though that MARIHE program offers more than just a network. By enabling students to live, study and travel together for two years it creates a community. What makes us a community as opposed to just having a network? For starters, we know about what topics people are passionate and what they eat for breakfast. Also... we are not afraid to express our opinions in the class even if they are completely different from the rest of the class. This said, we have realized that our views can be significantly different, depending on many factors such as cultural and educational background as well as personal preferences..Nonetheless, although our opinions differ, it seems that everyone is firmly attached to the idea of improving the educational experience.
So perhaps saying that MARIHE provides a good network is a slight understatement….? :)
This said, we want to extend warm greetings to all MARIHE alumni, hoping to run into you soon.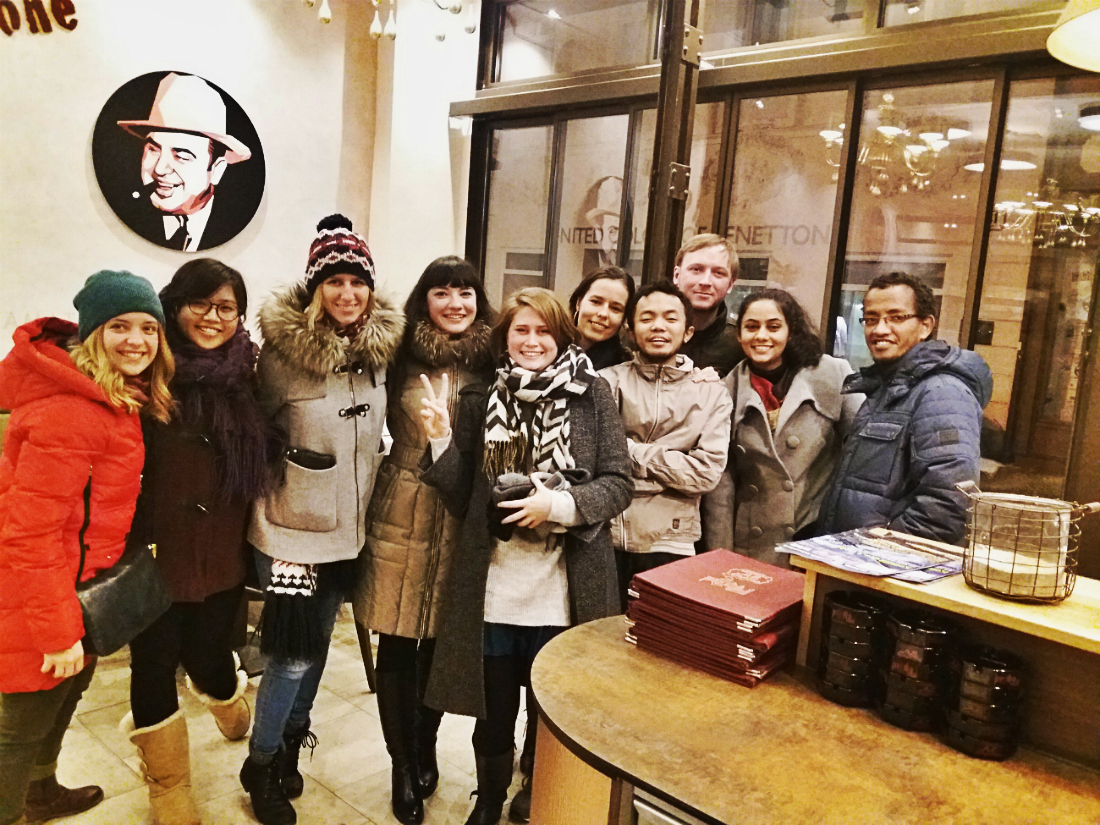 (Updated March 2017)